BOOKS
STORE
BOOKS FOR SALE Containing the Lectures and Sermons of the Rev. CHARLES G. FINNEY
Available Again!!!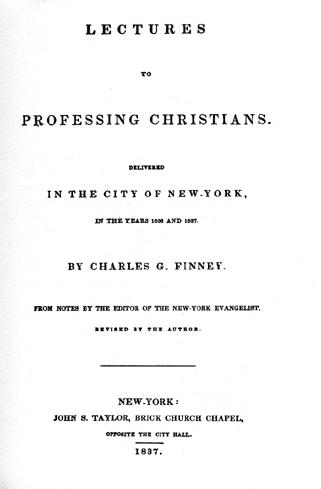 Lectures to Professing Christians
25 Lectures in 1836-37, by Charles Finney to his own congregation when he was Pastor in New York City. One of the best collections of Finney Sermons for personal application. Photocopy and comb bound of first edition by Gospel Truth Ministries. Unavailable anywhere else.

$12.00

All Books are New. Supply very limited.
All Prices INCLUDE Postage and Handling
To Place an order, Use the
form and follow instructions
HOME | FINNEY LIFE | FINNEY WORKS | TEXT INDEX | SUBJECT INDEX | GLOSSARY | BOOKS STORE
Copyright (c)1999-2002. Gospel Truth Ministries